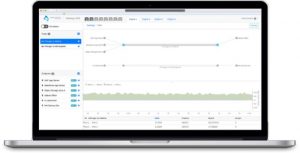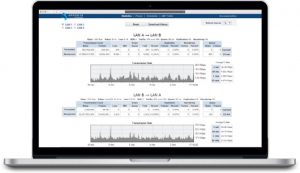 Test Application Performance Before You Launch
Emulating networks with Apposite's feature-rich Netropy and Linktropy network emulators lets you quickly benchmark, troubleshoot, and optimise performance testing of your mission-critical applications under the most challenging conditions.
Deploy Test Networks
in Minutes
Netropy and Linktropy network emulators are quick to install, intuitive to configure, and easy to operate.  The Netropy GUI provides the responsiveness of an application with the convenience of a standard web browser.  Get up and running in minutes with no training necessary.
Fast, Flexible Network Emulation
Netropy's high-performance testing lets users emulate even the most complex networks.  Simulate up to 30 separate links on each pair of ports and individually control for impairments, such as bandwidth constraints, latency, jitter, and packet loss at speeds up to 100 Gpbs.  Import live traffic, vary impairments, emulate network latency, and measure their impact in real time.