Network Security
Security is never static.  New threats are ever present, and misconfigurations can compromise your network in an instant. Y ou need to attack yourself — before someone else does.  By safely simulating the entire kill chain on your production network, you can definitively measure your risk, expose gaps, and course-correct with step-by-step remediations.
Network Test
Network test for higher Ethernet speeds, higher port densities, network switches and routers, and software-defined networks require many different technologies — both physical and virtual — used in a single network infrastructure.  Every upgrade requires re-evaluating network-level traffic scale, application diversity, and attack surface resilience.  End-users demand speed and security so there is no margin for error when deploying new network equipment.
Network Visibility
Network visibility starts at the foundation of your network.  It allows you to expose and resolve hidden problems (blind spots) faster.  Faster resolution times mean more time to innovate the network design and the applications running on top of it.  Better network visibility delivers the highest performance data access and data distribution to your monitoring and security appliances.
ThreatArmor stops attackers in their tracks.  Placed outside your network perimeter ThreatArmor blocks bad traffic from entering or emanating from your network.  Furthermore it reduces alert fatigue by stemming the flood of attack notifications emanating from your SIEM and security tools.  It's a brilliant device.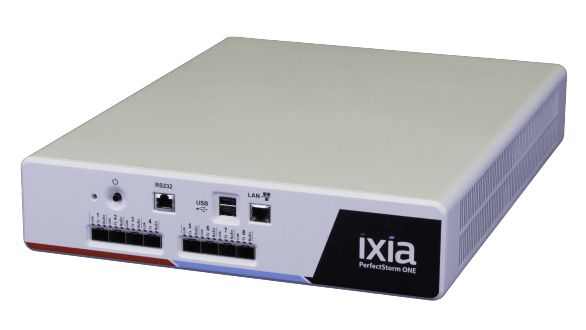 Dynamic security intelligence helps you stay one step ahead of attacks.
PerfectStorm safely simulates real-world attacks on your live network. Validates your security tools, discovers vulnerabilities in your security posture, and gets step-by-step remediation instructions.
Ixia Keysight's offers a large range of application-focused load modules: IxNetwork, IxChariot, HawkEye and IxAnvl.  These deliver the industry's most scalable solutions for testing converged multi-play services, application delivery, and network security platforms for both wired and wireless networks.
The CloudStorm 100GE 2-Port Load Module is a Cloud-scale application delivery and network security test platform.  Generating Real-World Traffic™ at massive-scale, CloudStorm is the first multi-terabit solution — 2.5 – 3X application performance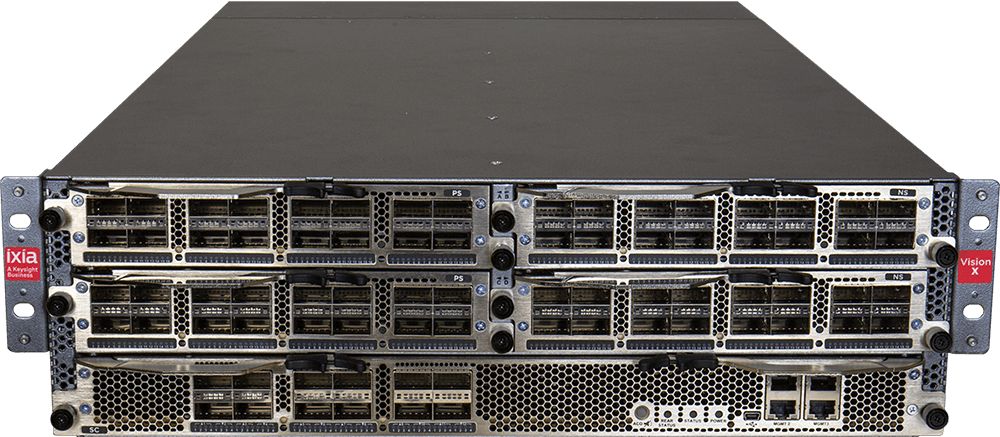 Out-of-band monitoring products and solutions give tools access to all relevant network traffic, deliver data with speed and accuracy, and make changes easily, as often as you need.
The Vision ONE network packet broker (NPB) enables you to filter and visualise both Level 2–4 traffic and Layer 7 application traffic.  Allowing suspicious applications to be tagged and watched.
Users can quickly spot rogue applications or unusual activity, including traffic or packets coming or going from unauthorised geographies, or questionable file transfer protocol (FTP) transfers conducted on sensitive data in the middle of the night.