Network Access
Network analysis and security rely on network visibility.  Monitoring tools need access to every single packet on the line in order not to miss anything.  This often requires dedicated tools like TAPs that access all traffic and are not intrusive to the network.  It's important that these tools have fail-safe mechanisms that keep the network operational should something happen to the tool.
Traffic Aggregation & Intelligence
Forwarding data to monitoring and security tools in complex and high-bandwidth networks can be a challenge.  With thousands of IOT devices and ever growing bandwidth requirements, it's important to have a dedicated solution in place that aggregates network traffic from the access points, manages the data and makes sure the right tools get the right data.
Traffic Capture & Analysis
Traffic capture and analysis needs to be as easy and quick as possible in order to reduce MTTR.  ProfiSharks are portable capture devices that allow in-line or out of band access to a network line and capture all packets on a host PC or laptop.  IOTA is a complete network analysis solution with internal capture storage and analysis software, which relies on raw packet data and metadata extraction enabling both real-time and historical network analysis.
ProfiTap offer a range of TAPs including BiDi, SC Fiber TAPs, portable Fiber TAPs, High Density Modular TAPs, LC Fiber TAPs, Replication TAPs, Aggregation TAPs and Regeneration TAPs.
Bypass TAPs support active in-line network security and performance tools.  They avoid the "single point of failure" problem with other security appliances either due to a hardware malfunction, power loss, or software problem keeping the link flowing, while a redundant path can be activated.  It acts as a fail-safe point of access, for in-line network monitoring tools.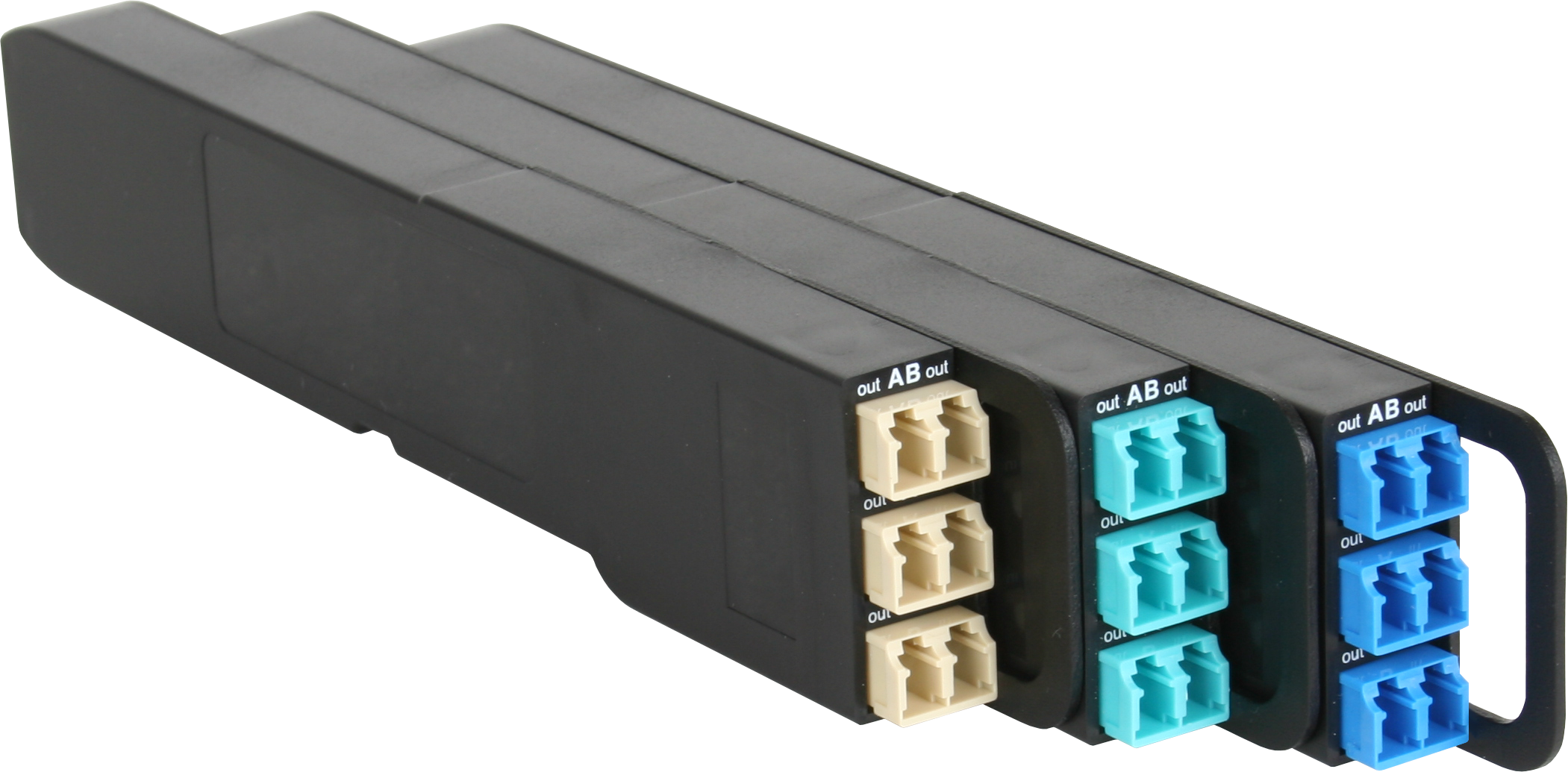 LC Fiber Optic Modules use LC connectors which are available in Single-Mode (1310/1550nm 9/125µm) and Multi-Mode (850/1300nm 50µm and 62.5µm), with split ratios ranging from 50/50 to 70/30.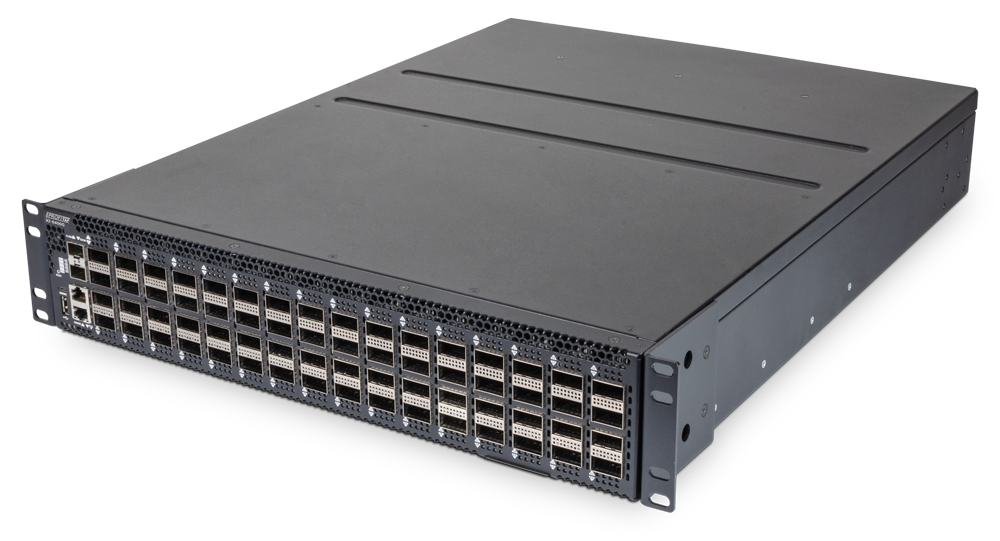 ProfiTap NPBs offer aggregation, replication, powerful filtering and load balancing in very high bandwidth port monitoring and analysis scenarios. Helping to solve application performance bottlenecks and troubleshooting problems.
The X2-Series boasts Next Generation features: Packet Slicing, GTP IP Filtering, Time Stamping, GTP Correlation, Packet Deduplication, ERSPAN (De)Tunneling. The top of the line X2-6400G delivers an impressive total throughput of 6.4 Tbps.
The XX-Series provides Load Balancing, Replication, Aggregation, and Advanced Filtering.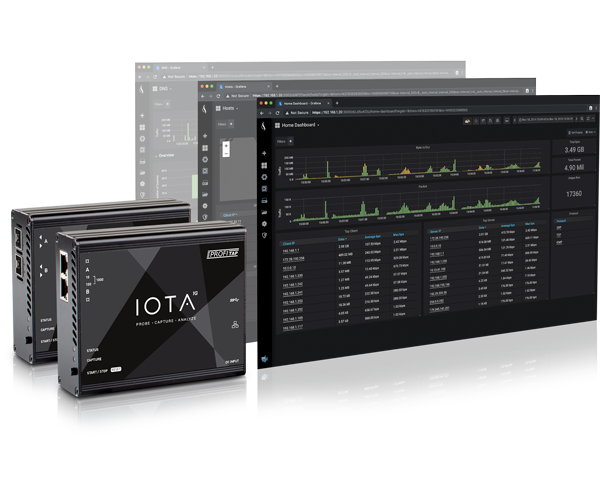 IOTA is a versatile integrated solution, combining capture, storage, and analysis capabilities in a single device enabling network analysis being performed remotely.  Available in both portable or a rack-mounted format.
IOTA's in-line circuit is isolated from the other interfaces, internal storage, and analysis processing, ensuring the integrity of the network being monitored.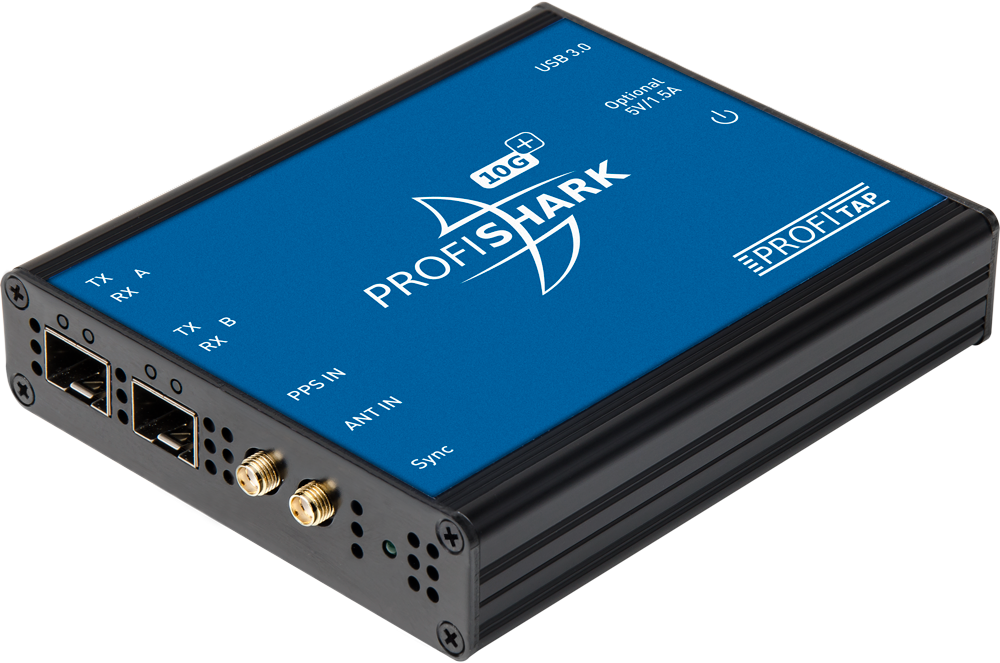 ProfiShark is a powerful, versatile portable network TAP, with advanced timestamping capabilities plus additional GPS/GLONASS input for UTC timestamping, and PPS input/output for timestamp synchronisation.
It accepts 1G Fiber, 10G Fiber, 1G Copper, and 10G Copper SFPs.  Powered by USB 3.0 ProfiShark captures network traffic, timestamps, and packets of all sizes and types. The packets can be analysed with Wireshark or any network analyzer. To save storage space, hardware filters help you capture only the data you need to disk.