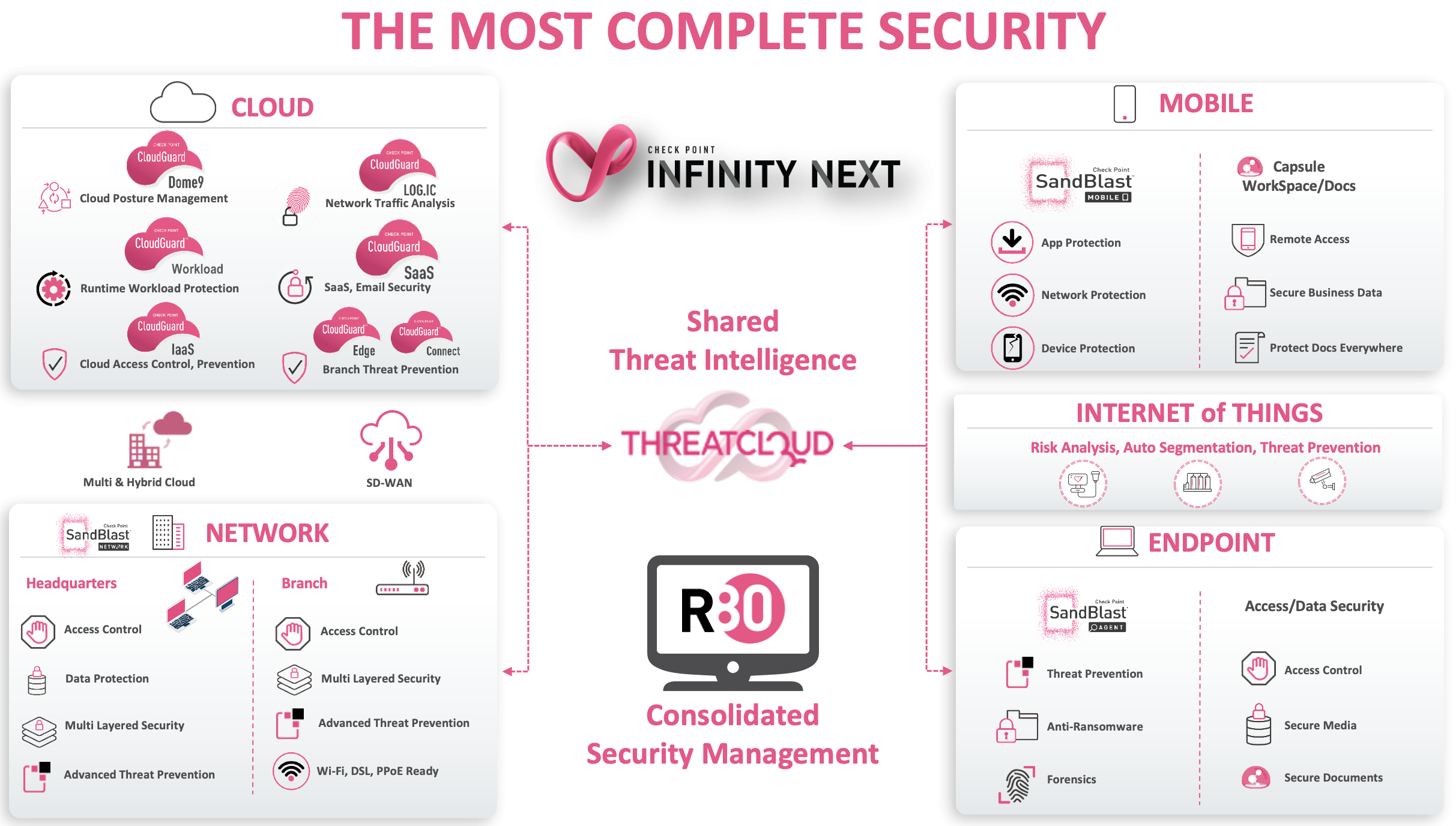 Small Businesses
Remote and branch offices require the same level of protection from sophisticated cyber-attacks and zero-day threats as main corporate offices.
The Check Point 1500 Security Gateways are a simple, affordable and easy to deploy all-in-one solution for delivering industry leading security to protect the weakest link in your enterprise network — the remote branch offices.
Network Security
Check Point solutions provide organisations of all sizes with the latest data and network security protection in an integrated next generation firewall platform, reducing complexity and lowering the total cost of ownership.
Whether you need next-generation security for your data centre, enterprise, small business or home office, there is a solution for you.
Mobility & Endpoint
As cyber attacks become increasingly evasive, more controls are added, making security more complicated and tedious to the point that user workflows are affected. Until now.
SandBlast Network provides the best zero-day protection while reducing security overhead and ensuring business productivity.
Cloud Security
Process efficiencies and increased network agility are driving SaaS, PaaS and IaaS technology adoption at a rapid pace.
Check Point cloud security protects assets in the cloud from the most sophisticated threats with dynamic scalability, intelligent provisioning and consistent control across physical and virtual network
Security Management
Growing networks, disruptive technologies, and the proliferation of interconnected devices demand a new approach to managing security.
Check Point Infinity architecture consolidates management of multiple security layers, providing superior policy efficiency and enabling to manage security through a single pane of glass.